CJA Collections (Pty) Ltd was established in 2006. The company has established itself as a reliable, trustworthy service provider to the corporate and consumer markets over the past few years.
We possess extensive knowledge, expertise and experience in providing tracing, credit verification and debt-collecting services to various companies and attorneys in South Africa. Based on our track record we could meet your specific needs and exceed your expectations by providing efficient services at the most competitive rates.
We have a dedicated team of personnel with firsthand and extensive knowledge of the tracing, credit verification and debt collecting industry. We are also committed to providing an efficient and effective service resulting in a high level of client satisfaction. We make use of the latest technology and techniques to do our tracing and debt collecting and guarantee our best services at all times.
CJA offers services to both the corporate (business-business) and the consumer markets.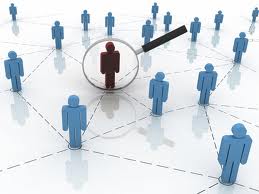 Our management system will ensure that your handover is well managed, while regular client reporting will keep you informed as to the status and success of the collection or verification process.
Please contact Glenesta Botes at 012 420 5220/5274 or info@cja-collections.co.za if you require any further information regarding the company and its services.